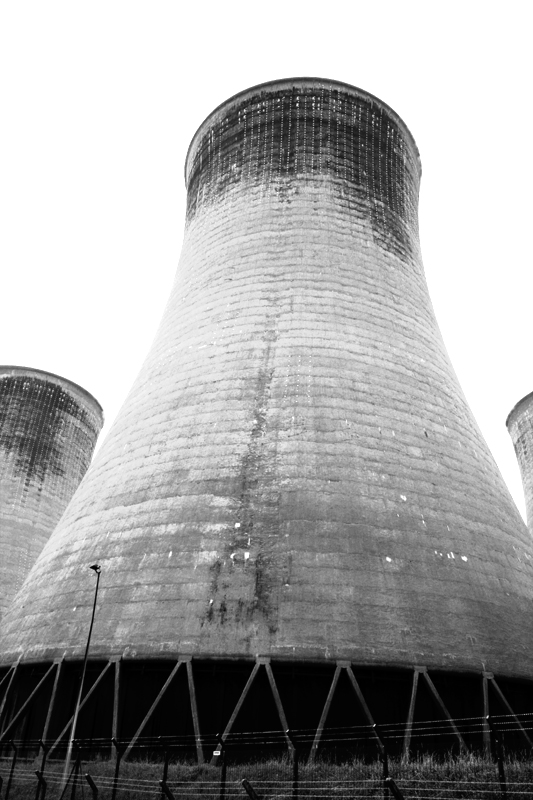 I was one of three foremen who ran the Purifier for the General Secretary before and during the upheaval. Those were dark days for all of us, and anyone who can sit in a rocking chair by the fire, warming his fingers and talking about those times, is lucky. Lucky to be alive, lucky to have his fingers still, lucky to have his tongue. But not everything about those times was evil. Like all times, in all places, I suppose, some bits of light make life worth living, grim as things might get.
The light for us, back before the Upheaval, was the Secretary's Science and Projects Liaison. Now, I've been accused once or twice of being a bit of a dreamer. But understand, everything I have to say about the Liaison is pure truth. Heaven knows how a woman like that ended up with that position. She wasn't dumb, exactly. In fact, as models go you'd consider her rather intelligent. She was in her mid twenties, and we all recognized her from various men's interest magazines that were in circulation before the Secretary took full power and the presses were shut down. I guess that put her out of work. Maybe the Secretary hand-picked her for the job, maybe he felt guilty for putting her out of business. You'd think that picking a beautiful woman with no scientific background for Science and Projects Liaison would be a terrible mistake, but really what her job entailed was keeping us workers in line. And that was something she could do with a flick of the wrist and a bat of the eyelashes. She even was able to keep the women workers hard at work with barely any effort at all. It wasn't just her beauty, she had an aura about her – call it charisma, or leadership, or maybe just confidence. Anyway, we saw her about once a month, which was more than most other facilities and projects could say. The Purifier was very important to the Secretary.
The Purifier was a marvel of human ingenuity and engineering. I wish, now in the twilight of my life, that I could claim I had helped to build or design it. But I didn't. I just came on after it was finished, with my wrench and my hammer and the rest of my toolkit, and I made sure the other mechanics didn't screw anything up. Not to say that this wasn't hard work. A number of my men died or became too sick to work because of leaks in the reactor. The fact that I'm still alive, after all the years I spent at the Purifier, is a testament to something. Probably my great reservoir of dumb luck.
I never used to believe in luck until I got stuck in the elevator with the Liaison. The elevator was on the side of the Stack, which was a fifty story, eighty foot radius chimney stack. This was how the Purifier released the water back into the atmosphere. This was how we made the clouds. The Liaison and I were riding up to check on some repairs that were underway two thirds up the Stack. Most of the deaths were from people being knocked off by gusts of wind, so needless to say, being that high on the Stack, once you got out of the elevator, was dangerous. But the Liaison never shied away from danger. She was utterly fearless in fact.